We are a 100% volunteer run organization serving the residents of Brunswick, Brunswick Hills, Hinckley and Valley City. We provide a three day emergency supply of food (based on household size) to eligible families once each calendar month.
A photo ID and proof of residence is required every time.
If you have never been to our pantry, please click on the Clients tab for additional information.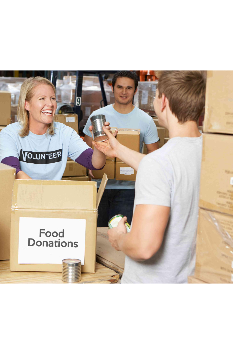 BRUNSWICK
FOOD PANTRY
We're here to help
For Individuals wanting to donate
As of 9/3/21 the most needed items are as follows:
Canned peas or canned carrots
canned mushroom soup
Ramen Noodle Soup
shampoo
toothpaste
cake mixes
1# bags or boxes of rice
canned pasta
$10.00 and $20.00 Giant Eagle gift cards which we give out to clients to purchase what we do not have.
We

do not

need canned green beans or corn or dry pasta or mac&cheese
Attention Clients
We will be open on Tuesdays from 6 to 7 pm and in addition 1 to 3 pm on 2nd Tuesday of the month.
Due to the Coronavirus we are taking safety precautions for our clients and volunteers.
We will have numbers on sidewalk near fence by parking lot. You will take a number and wait by parking area until your number is called.
When your number is called come down sidewalk and stand outside doorway where a volunteer will talk with you and have you verify your information by signing your name electronically on computer.
Please pay attention and try to watch as carts go out since they will have a number on front of them so you can get an idea when your number will be called.
Income guidelines have been updated at of July 1. See client page for updated list.