Nonperishable donations can be made in the lobby of Brunswick City Hall, Monday through Friday during regular business hours. Just look for the blue bins.
If you would like to donate perishable items or have special needs regarding your donation, please call or email us and we will make any reasonable accommodations.
Monetary donations are greatly appreciated, through our buying power with the Akron Canton Food Bank we are able to significantly stretch every dollar. If you are interested in making a cash donation (checks can be made payable to Brunswick Food Pantry, Inc.) please bring it to the pantry on Tuesday evenings when we're open or you can simply mail it to the address below.
PLEASE do not leave any items outside the pantry door.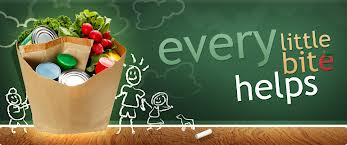 Food items: Tuna Fish, Pasta Sauce, 1# Bags of Rice, Instant Potatoes, Peanut Butter, Canned Carrots, Canned Mixed Veggies, Jelly and Spaghetti O's.
Household items: Shampoo, Toothpaste, Bar Soap, Razors, Body Wash, Baby Shampoo, Dish Soap, Deodorant and Mouthwash.